SAON DAMASCHINO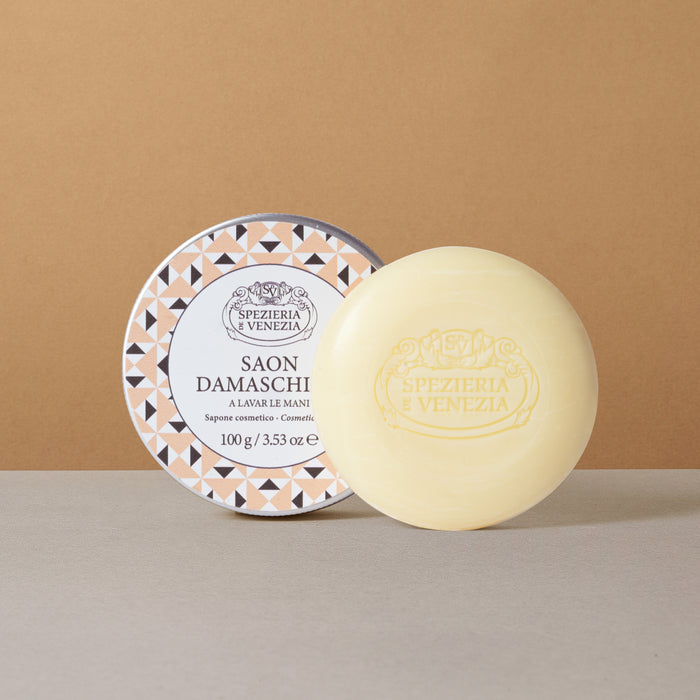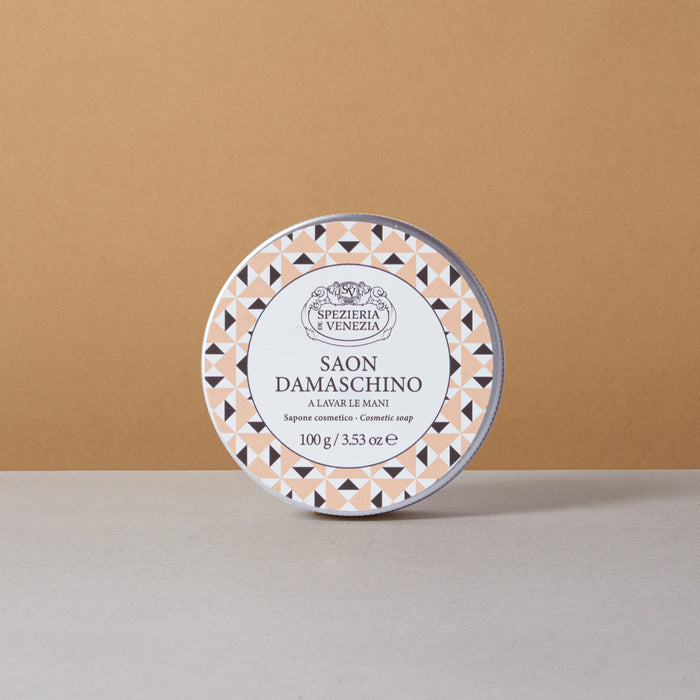 Cosmetic soap
"A lavar le mani"
A fragrant cosmetic soap made from olive oil and shea butter, containing the aromatic resinous extract of Liquidambar (storax) rich in natural antibacterial and antioxidant properties. The use of resinous extract in ointment and soaps dates back to ancient times. Apart from a distinctive and pleasant fragrance, it also was known for health and hygiene benefits. It is thought that the term "Damaschino" comes either from the aromatic blend of storax and spices, or it refers to an ancient Middle Eastern formula (from Damask). The storax base scent is then enhanced by the addition of Melissa officinalis essential oil which contributes citrus top notes in addition to antimicrobial and antioxidant properties.
99.9% INGREDIENTS OF NATURAL ORIGIN. DERMATOLOGICALLY TESTED.
150 g | 5.299 oz
---
Suitable for repeated daily hand cleansing. Produces a soft, creamy foam that leaves a pleasant scent on the skin. After use, store the soap in a dry place. Not to be used in case of known allergies to one or more of the ingredients.
SODIUM PALMATE, SODIUM PALM KERNELATE, AQUA, OLEA EUROPAEA FRUIT OIL, MELISSA OFFICINALIS LEAF OIL, BUTYROSPERMUM PARKII BUTTER, LIQUIDAMBAR STYRACIFLUA BALSAM EXTRACT, GLYCERIN, PALM KERNEL ACID, SODIUM CHLORIDE, TETRASODIUM EDTA, TETRASODIUM ETIDRONATE, CITRAL, LIMONENE, GERANIOL, LINALOOL, CITRONELLOL.