ACQUA ODORIFERA OLIBANUM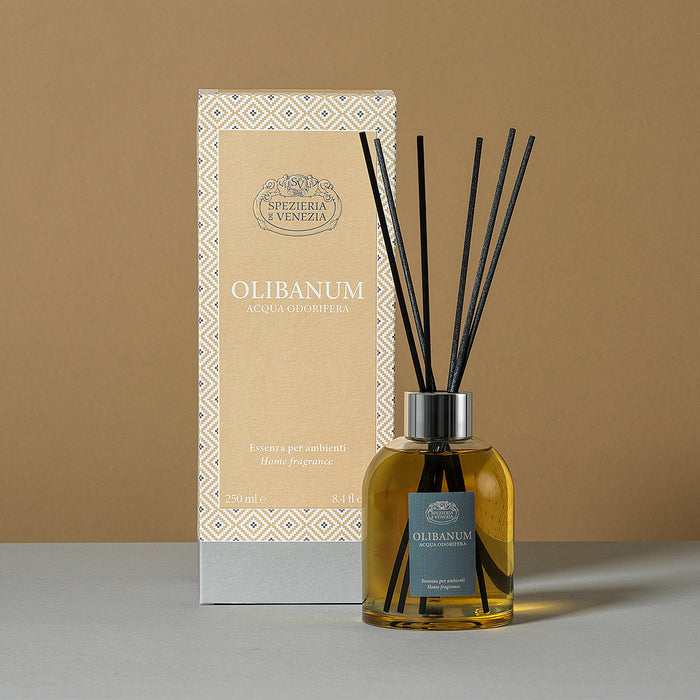 Home fragrance
"a dare un'acqua profumata signorile et mirabilissima"
"Olibanum" was told in the ancient times the Incense (a vegetable rubber resin produced by the Boswellia carterij, a tree from the oriental Africa and from the Arabian southern coasts). Incense was used also in medicine for its balsamic, antiseptic and anti-inflammatory properties. In this composition, it is combined with the properties of Mirrh (Commiphora myrrha), Cinnamon (Cinnamomun zeylanicum) and Carnation (Syzygium aromaticum) "a dare un'acqua profumata, signorile et mirabilissima" (to give an elegant, wonderful and perfumed water).
250 ml | 8.45 fl oz
---
Alcohol, Fragrance, Water.
WARNINGS: Highly flammable. Keep away from flames and sparks. Not for personal use or on textiles. Irritant to eyes: in case of accidental contact, rinse thoroughly with water and consult a doctor.